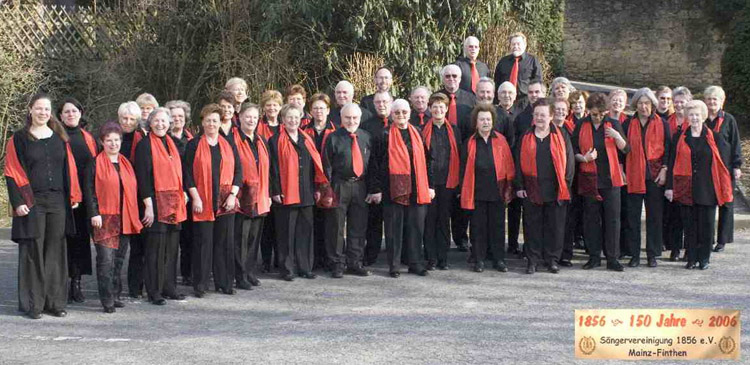 SANGERVEREINIGUNG 1856 MZ-FINTHEN
In the spring on 8th June 2003 we had a visit and joint concert with the mixed choir "Sängervereinigung 1856 MZ-Finthen" from Meinz, Germany. We agreed on an exchange visit. With the begining of October 2003 we set off for a 4 day trip to visit our friends with staying with their families. Our joint concert had a great success and so we hope that our cooperation will continue in the October 2006 when we're planing another visit to Meinz.
Selected pictures from choir's trip to Meinz in 2003 and in 2006.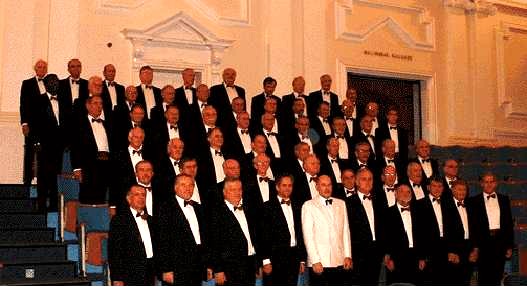 CARLTON MALE VOICE CHOIR
On Tuesday, 1st of June 2004 at the Prague's concert hall Hlahol, joint concert of Post Scriptum and english "Carlton Male Voice Choir" took place. In this choir with every long tradition sings almost 90 men and 64 of them came to Prague. After the concert there was a little enterteinment in honour of our guests. At this oportunity both choirs made sure that they will continue in succesfull cooperation. At the end of October 2005 is our choir made a 4-day trip to Nottinghamshire in Great Britain where we had two big concerts.
Selected pictures from Prague's concert and from the trip of our choir to England..